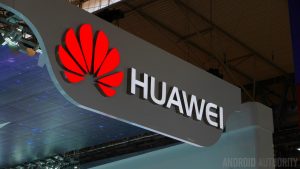 Twenty Republican and Democratic senators have urged the British government to "think again" on allowing Huawei access to the UK's 5G network.
In an extraordinary letter to the House of Commons the senators said:
"Given the significant security, privacy, and economic threats posed by Huawei, we strongly urge the United Kingdom to revisit its recent decision, take steps to mitigate the risks of Huawei, and work in close partnership with the U.S. on such efforts going forward."
The letter was signed by one fifth of the 100-member Senate, including Chuck Schumer, the chamber's Democratic leader, Richard Burr, the Republican chairman of the Intelligence Committee, and Mark Warner, the panel's Democratic vice chairman.
A group of 42 members from both sides of the U.S. House of Representatives sent a similar letter in January.
The decision to grant Chinese tech titan Huawei access has angered America – and President Donald Trump.
He was said to be "apoplectic" at the deal.
America believes Huawei uses its technology to spy on countries and people – and claim the company vehemently denies.
It's feared the tension between America and Britain will hamper Post-Brexit trade talks.