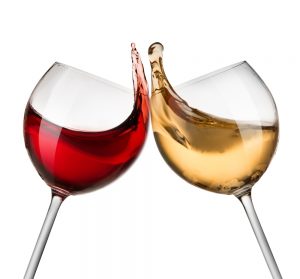 Wine glasses in restaurants should be no larger than 250ml to stop people binge drinking.
Research reveals diners drink less when they are served in a smaller glass.
Now, Public Health England says it may use the study to change the law.
Researchers from the University of Cambridge found that when the glass size was increased from 300ml to 370ml sales increased by 7.3 per cent.
When the glass size was dropped to 250ml sales went down by 9.6 per cent.
The study believes this variance happens because the wine is served from a shared bottle.
This leads to people pouring more wine than a standard serving – but still counting it as one glass.
Also, drinkers may not be able to tell the difference between a 250ml, a 300ml glass and a 370ml glass.
Over the last 25 years wines glasses have more than doubled in size.
The old-fashioned Paris Goblet often held just 175ml of wine.
Now, glasses can take half a bottle – 375ml.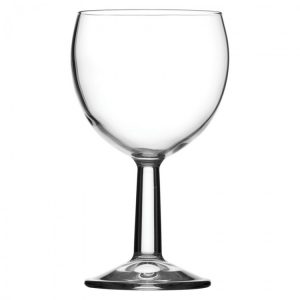 A Paris Goblet 175ml
Senior author Professor Dame Theresa Marteau said:
"Given our findings, regulating wine glass size is one option that might be considered for inclusion in local licensing regulations for reducing drinking outside the home."
Public Health England agreed.
Clive Henn, senior alcohol advisor, explained:
"This interesting study suggests a new alcohol policy approach by looking at how the size of wine glasses may influence how much we drink.
"It shows how our drinking environment can impact on the way we drink and help us to understand how to develop a drinking environment which helps us to drink less."