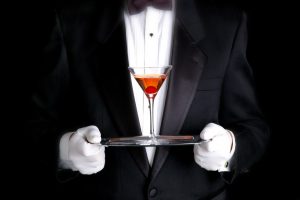 A job advert for a butler has been taken down from a government department's website.
The £30,000 a year position at the Foreign Office called for a "knowledge of fine wines".
The successful candidate would oversee state dinners and large government functions.
He or she would also be charge of the department's extensive wine collection.
When the FO was contacted for a comment about the advert it quickly disappeared from the website.
The job was also on LinkedIn – but it now shows "no longer accepting applications".
As part of its duties, the Foreign Office often hosts lavish events for ambassadors and government ministers.
A spokesperson for the department declined to comment.