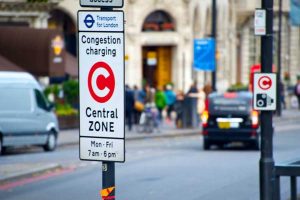 Foreign diplomats in London owe more than £116 million in congestion charges.
Foreign Secretary revealed the staggering sum in a written statement to MPs.
Top of the offenders list was North America – its bill stood at £12,446,845.
There were 102,255 individual fines outstanding since the charge was introduced in 2003 until the end of 2018.
The Japanese diplomatic mission had the second largest debt, owing £8,510,650 after incurring 69,690 fines.
The figures were supplied to the Foreign and Commonwealth Office (FCO) by Transport for London (TfL).
Nigeria was third with debts of £7,063,965 from 58,102 fines.
Mr Raab said: "FCO officials write to diplomatic missions and international organisations with large congestion charge debts annually, to encourage payment.
"Around 23,000 people are entitled to diplomatic or international organisation-related immunity in the UK and the majority of diplomats and dependants abide by UK law.
"The number of alleged serious offences committed by members of the diplomatic community in the UK is proportionately low.
"We take all allegations of illegal activity seriously. When the police or other law enforcement agency bring instances of alleged criminal conduct to our attention, we ask the relevant foreign government or international organisation to waive immunity where appropriate.
"For the most serious offences, and when a relevant waiver has not been granted, we request the immediate withdrawal of the diplomat or dependant."