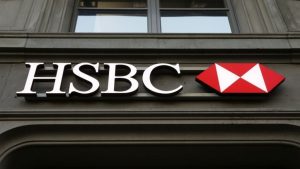 HSBC plans to cut 35,000 jobs and trim operations after profits slipped by a third last year.
The lender has been trying to slash costs as it faces a series of worldwide problems; an on-going US-China trade war, Brexit, and coronavirus in China.
Business has been good in the Far East but suffered in Europe and America.
Noel Quinn, HSBC acting chief executive, is to look at the bank ranged across 50 countries.
He said: "Parts of our business are not delivering acceptable returns.
"We are therefore outlining a revised plan to increase returns for investors.
He the global headcount would be cut from 235,000 to 200,000 over the next three years, although no details were given on where the axe would fall.