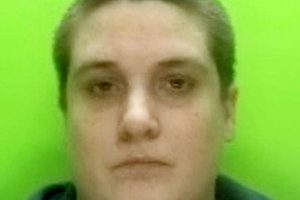 Britain's worst nuisance caller has been jailed after wasting more than £100,000 making hoax 999 calls.
Former IT worker Holly Coogan, 32, was sentenced to a year in prison after admitting making the calls.
The court heard how Coogan once called out an ambulance, only for medics to find her at home drinking cider on the sofa.
Another time three police cars, an ambulance and medics were sent after she threatened to jump off the roof of her house.
Again, she was inside her house.
Nottingham crown Court heard her crimes had cost the taxpayer £100,000 in wasted call outs by the emergency services.
She called East Midlands Ambulance Service eight times from her mobile over four hours.
The following week, she rang them again and the emergency services attended, but she refused to open her door or answer her phone.
Firefighters were called to help medics get into her home, but she refused to let them inside.
Then, just three days later, she made 10 calls to 999 within one hour.
All the incidents breached her Criminal Behaviour Order, which was given to her last January.
The current Criminal Behaviour Order has now been increased from two to five years.