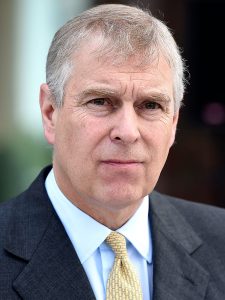 Local councils have been instructed to fly the Union flag on Prince Andrew's birthday.
The move has caused outrage as the Prince faces growing demands to reveal his role in the Jeffrey Epstein sex scandal.
Andrew turns 60 at the end of this month – February 19th – and town halls up and down the country have been told to fly the Union flag in honour.
The message was sent by civil servant Matt Stevenson — private secretary to Dame Melanie Dawes, 53, the Permanent Secretary of the Ministry of Housing, Communities and Local Government.
However, the move has been criticised by councils, with some branding it "ridiculous".
Andrew relinquished his public duties after giving a disastrous interview to the BBC.
It's claimed he had sex with one of Epstein's "sex-slaves" – a 15-year-old girl.
Andrew denies all the allegations.
The order to mark his birthday by flying the Union flag has caused anger.
Labour MP Wes Streeting said:
"This would be wholly inappropriate. It should be knocked on the head immediately."