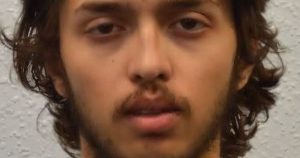 Isis has claimed responsibility for the Streatham terror attack.
The group issued a statement on its propaganda saying the stabbing was carried out by an Isis "soldier".
ISIS claimed he was answering to calls to attack the people of countries bombing Isis territories, which have since been lost in Syria and Iraq.
The fact-free statement gave no new details of the attack or the perpetrator.
It could mean claiming responsibility was based on what's been reported than direct contact with the attacker.
It's not the first time ISIS has claimed a terror incident without providing proof.
The man shot dead by the police in South London after the knife attack was a convicted terrorist.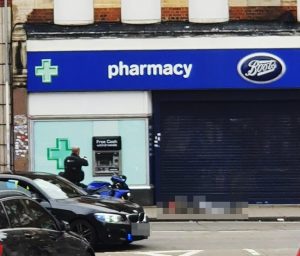 He had recently been released from prison.
The man has yet to be formally identified but police are "confident" he is 20-year-old Sudesh Amman.
The say the incident was thought to be "Islamic related".
It's believed Amman was freed no more than six weeks ago.
He was jailed for three years and four months for possessing and distributing terrorist related documents.
Amman was thought to have been staying at a bail hostel in Tulse Hill – near the scene of the attack in Streatham
The Henry Jackson Society – a foreign policy think-tank – claims it warned last December that Amman should not be released.
Two people were stabbed in the attack and one was injured by flying glass.
The victims were taken by ambulance to South London hospitals.
One man, in his 40s, is no longer considered to be in a life-threatening condition following treatment.
A woman, in her 50s, who had non-life-threatening injuries, has been discharged.
And a second woman in her 20s cut by glass continues to receive treatment.
The suspect had a device strapped to his chest, but it was a hoax.
A Metropolitan Police statement said:
"The situation has been contained and officers from the Met's Counter Terrorism Command are now leading an investigation into the incident.
"The incident was quickly declared as a terrorist incident and we believe it to be Islamist-related."
Witnesses said they saw a man apparently carrying a weapon with "silver cannisters" strapped to his body.
He was shot dead in front of a Boots store.
Members of the public came to the aid of victims, with one saying she had been stabbed.