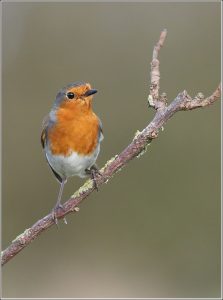 Picture: Geoff White
The mild winter has helped Britain's smallest birds to flourish, says the RSPB.
The comments come as the organisation launches its annual Big Garden Birdwatch survey.
For more than 40 years people have been asked to note which birds fly in and out of gardens.
This year the RSPB expects more sightings of coal tits, blue-tits, long-tailed tits, wrens and gold crests.
Martin Fowlie, RSPB spokesman, said:
"The unseasonably warm winter weather four years ago saw long-tailed tits fly into the top ten most spotted birds, with a 44 per cent increase of recorded appearances compared to 2015 results.
"We linked this increase to the mild winter conditions so we're itching to see whether this year's results could top 2016 numbers.
"These petite and outgoing birds huddle together for warmth to shield themselves from bitter winter weather- not unlike penguins- but they are so tiny they struggle to find the balance between finding enough food to eat and conserving the right amount of energy to survive plunging temperatures overnight.
"Harsh, prolonged winters can decimate populations.
"It's true winters are getting milder.
"Some species such as robins, nuthatches, wrens and treecreepers have shown increases which may be connected to warmer winter and spring weather.
"But these figures do not tell the whole story.
"If we fail to avert the climate crisis the future for nature is bleak.
"Increased temperatures over winter are coming hand in hand with extreme weather such as record-breaking rainfall that can intensify wildlife's fight for survival, particularly for small birds.
"Species can withstand these 'shocks' for now but populations are likely to slump if they continue."
To take part in this year's survey log onto www.rspb.org.uk and complete the form.
The survey runs from January 25th to the 27th.