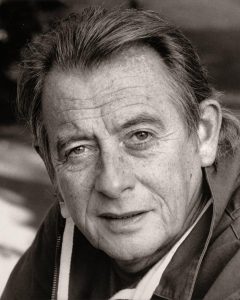 Yes Minister actor Derek Fowlds has died. He was aged 82.
Fowlds was best known for playing Bernard Woolley in the BBC sitcom about life in Westminster.
He is the last of the remaining original players following the earlier deaths of Sir Nigel Hawthorne and Paul Eddington.
Fowlds also starred in the ITV drama Heartbeat for its 18-year run.
He started out as Sergeant Oscar Blaketon and, on retirement, ran the village pub.
The actor died from pneumonia at the Royal United Hospital in Bath on Friday morning.
His assistant Helen Bennett said:
"You couldn't have met a nicer person ever.
"He was just a wonderful man and I will miss him terribly."
"He was the most beloved man to everybody who ever met him.
"He never had a bad word to say about anybody and he was so well respected, adored by everyone."
Fowlds trained at RADA before making his debut in the West End.
He has a brief spell in films – Hotel Paridiso in 1966 and Tower of Evil in 1972.
But his true metier was television.
He became a household name in Yes Minister during its run from 1986 – 88.