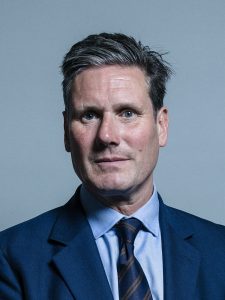 Sir Keir Starmer
Five Labour hopefuls are bidding to be the party's next leader.
Rebecca Long-Bailey, Lisa Nandy, Jess Phillips, Sir Keir Starmer and Emily Thornberry all garnered the minimum 22 votes of support from Labour MPs.
A sixth contender, Clive Lewis, dropped out after failing to win enough backers.
Leader Jeremy Corbyn is to stand down after his party was hammered in the December 2019 General Election.
Labour returned its worst results in more than 80 years, giving Boris Johnson and his Tory party a thumping 80 seats' majority.
The party has not won an election since Tony Blair's third term victory in 2005.
Labour voters now face a stark choice between a more centrist leader like Sir Keir Starmer, or a continuation of Mr Corbyn's left-wing agenda through Rebecca Long-Bailey.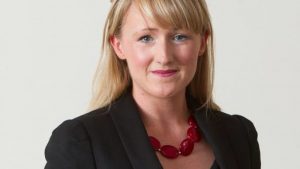 Rebecca Long-Bailey
Corbyn's political stance is favoured among rank-and-file Labour members.
And many are wary of Sir Keir's "Tory Light" touch as used so effectively by three-time election winner Tony Blair.
Candidates now need to win the support of local associations and trade unions.
The fate of those runners who make the cut will be put to a postal ballot of the party's 500,000 members.
The current bookies' favourites are Sir Keir and Ms Long-Bailey
The new leader will be decided on April 4th.