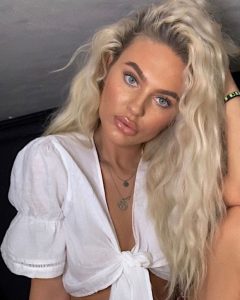 Instagram
A British pack-packer has died after falling off a cliff in Sydney.
Rescue teams were called to the Diamond Bay clifftops just after 06.30 following reports a person had fallen.
The body of a young woman was recovered from the water about four hours later.
The local newspaper named the woman as Madalyn Davis, 21, a make-up artist from Lincoln, Lincolnshire.
She'd only been in Australia for a few weeks.
Madalyn had been at a party the night before.
She left with seven friends in the early hours to watch the sun rise from the cliff tops.
It's believed they climbed over a fence to sit on the cliff edge and take pictures.
Madalyn had been at a party in Vaucluse, a Sydney suburb, on Saturday night, before she and seven friends decided to head to the cliffs in the early hours.
They are believed to have climbed a fence to sit on the edge of a cliff to watch the sunrise.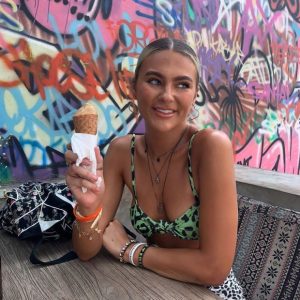 Instagram
On Sunday afternoon, Madalyn's mother, Rebecca Smith, had desperately tried to contact her daughter.
She posted online: "Anyone seen Maddie?
"Not been able to get hold of her please get in touch if you were out with her last night."
Her parents later confirmed Madalyn – described online as a "free spirit" and "beautiful inside and out"  – had died.
Another family member wrote:
"Thank you for all your beautiful condolences for Madalyn Davis and her family – it is an absolute tragedy to which nothing has been confirmed."
Police said they are investigating Madalyn's death.
The police statement said: "An investigation is underway.
"A report will be prepared for the coroner."