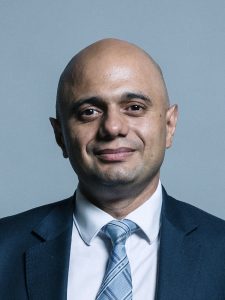 Britain's post-Brexit Budget will be on March 11th, Chancellor Sajid Javid has announced.
He promises a spending spree to help "left behind" parts of the country.
The UK leaves to EU on January 31st.
Delivering his first budget, Mr Javid says he will clarify how the UK can make the most of the "huge opportunities" ahead.
However, the costs will be financed by borrowing if it is to meet the promises made in the Conservative election manifesto.
He said there would be up to £100 billion available for projects up and down the country.
He added: "The country voted for change.
"There are still too many people in our great country that feel left behind, and we are going to deliver that change.
"With this Budget we will unleash Britain's potential – uniting our great country, opening a new chapter for our economy and ushering in a decade of renewal."
Shadow chancellor John McDonnell said:
"After a decade of wrecking the economy, we can have no confidence in a Tory Government delivering the scale of investment needed for renewal especially with a no-deal Brexit still on the table."