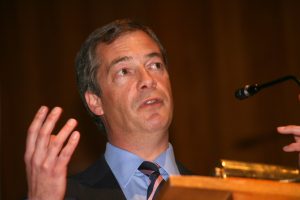 The Brexit Party has sacked staff after its disastrous election showing.
Party workers and senior officials are among those told they're no longer required.
The mass departures throw the future of the fledgling anti-EU party into doubt.
During its short life the party raised more than £11.5 million in funds.
After the election, its leader Nigel Farage vowed to turn the Brexit Party into the Reform Party after Britain leaves the EU.
But with so many staff being sacked insiders feel that vision has gone.
During a general election all political parties take on extra staff on short term contracts.
But most retain a core element to run things during elections.
According to Electoral Commission figures, large donors handed over at least £8.6m to the Brexit Party.
The rump of that came from Thailand-based businessman Christopher Harborne and financier Jeremy Hosking.
The party has also accepted millions of pounds from members of the public who paid £25 to join.
During the December 12th election the Brexit Party failed to win any seats.
Indeed, internal Conservative analysis of results showed Mr Farage's decision to stand in some constituencies cost the Tories an extra 20 seats.
Mr Farage said: "It [Brexit Party]will have to reform into the Reform Party, it'll have to campaign to change politics for good, get rid of the House of Lords, change the voting system, so much to do."