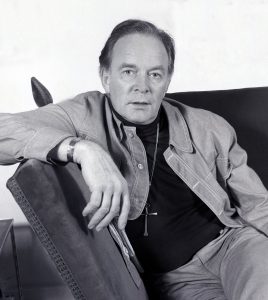 Film actor and television star Tony Britton has died. He was aged 95.
The death was announced by his daughter Fern Britton – the former ITV "This Morning" presenter.
Britton starred in classic British films, including "Operation Amsterdam" and "The Day of the Jackal".
He was in the BBC sit-com "Don't Wait Up" for seven years alongside Nigel Havers and Dinah Sheridan.
Ms Britton paid tribute on Twitter, calling her father "great actor, director and charmer".
Tony Britton was born in 1924 in Birmingham.
He was called up into the army in World War II and formed a theatre group during officer training.
After the war he worked in Manchester and Edinburgh before landing a job at the Old Vic in Bristol.
His West End break was in the play "The Firstborn".