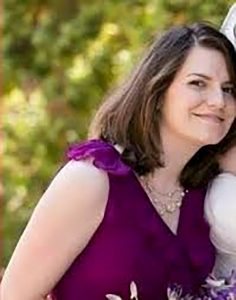 American Anna Sacoolas will not return to the UK, despite being charged with the death of teenager Harry Dunn.
Sacoolas was charged by the Crown Prosecution Service of causing death by dangerous driving.
It's alleged her car collided with Mr Dunn, 19, while he was on his motorbike near RAF Croughton, Northamptonshire, in August.
Sacoolas is the wife of a US intelligence officer. She returned to America immediately after the incident.
Her lawyer, Amy Jeffress, said: "This was an accident and a criminal response with a potential penalty of fourteen years' imprisonment is simply not a proportionate response.
"Anne will not return voluntarily to the United Kingdom to face a potential jail sentence for what was a terrible but unintentional accident."
Ms Jeffress added: "We have been in contact with authorities in the UK to discuss ways in which Anne could assist with prevent accidents like this from happening in the future, as well as her desire to honour Harry's memory".
Those talks will continue, she said.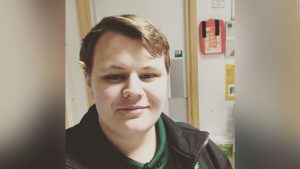 Harry Dunn
A spokesperson for the US State Department said:
"We are disappointed by today's announcement and fear that it will not bring a resolution closer.
"This was a tragic accident, a young man has lost his life, and his family is grieving.
"No one could hear about this tragic accident and not feel incredible sadness over this loss.
"The President, the Secretary of State, the U.S. Ambassador in London, and others in our government have all expressed sincere condolences to the Dunn family for this tragedy."
Mark Stephens, the Dunn family's lawyer, said:
"I think that is what you would expect from politicians. They want to carry on implacably," he said.
"I am absolutely convinced that the CPS would not have moved forward if they did not think that was a realistic possibility.
"From my own analysis of the law I can tell you it is a realistic possibility because we know she was not entitled to diplomatic immunity irrespective of what the State Department said."