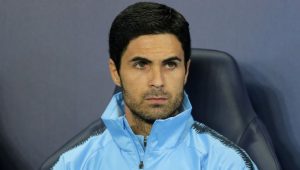 Former Arsenal mid-fielder Mikel Arteta is the club's new manager.
He's returning to the Gunners' Emirate Stadium in North London after spending more than three years under the managerial guidance of Manchester City's Pep Guardiola.
Arsenal is his first full time manager's position.
Some see the appointment as a gamble, given his lack of experience.
But Arteta is highly rated in the game.
Arsenal recently sacked Unai Emery after a poor start to the season, unrest among the fans, and a belief he'd "lost" the dressing room.
Arteta joined the Gunners from Everton in August 2011.
He played 149 games for the club in all competitions, scoring 16 goals.
His first game in the Premier League will be against his former club Everton.