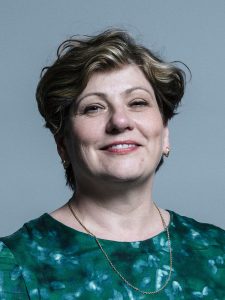 Emily Thornberry
Labour's rancorous squabbling after a disastrous election has descended into further acrimony – and the threat of legal action.
Emily Thornberry – a possible contender for the party's leadership – has been accused of calling Brexit Northern voters "stupid".
Ousted Labour MP Caroline Flint claims Ms Thornberry – a key Jeremy Corbyn ally – told a colleague:
"I'm glad my constituents aren't as stupid as yours".
Ms Thornberry, MP for Islington South and Finsbury, was quick to deny the charge as a "total and utter lie".
She added: "I've never said that to anyone, nor anything like it, nor would I ever think it.
"Whatever our differences, let's not sink into that gutter."
She is believed to be consulting her lawyers.
The war of words started after Ms Flint lost the "safe" Labour seat of Don Valley in South Yorkshire.
Commenting on the runners and rider vying to be the new Labour leader, she told SKY:
"Keir Starmer led us to a policy that did not listen to Labour Leave voices who urged caution, he led us down the path of a second referendum, and I'm afraid Emily Thornberry did as well – she said to one of my colleagues, 'I'm glad my constituents aren't as stupid as yours'."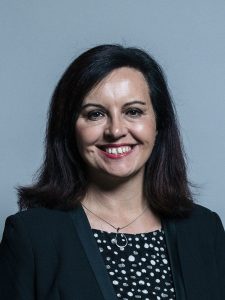 Caroline Flint
Ms Flint later stood by her claim.
She told ITV's Good Morning Britain:
"I made my comments yesterday and I stand by them."
The row came as senior Labour people sifted through the charred remains of an election bid razed by the Tories.
Each and everyone had someone else to blame.
But it was shadow chancellor John McDonnell who admitted: "I own this disaster".
"If anyone's to blame, it's me, full stop".