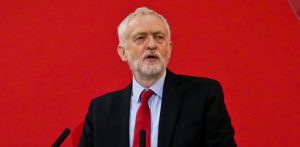 Defeated Labour leader Jeremy Corbyn wants to hang onto power until his party was ready to "move on".
Despite a clamour for his head after a truly dismal election performance, he called for a "process of reflection".
He did say he would not lead Labour into the next general election.
Labour suffered its worst defeat since Michael Foot led the party to disaster in 1983.
Then, its manifesto was dubbed "the longest suicide note in history".
Ironically, the man who returned power to Labour – Tony Blair – witnessed his former seat of Sedgefield fall to the Tories in yesterday's poll.
Across the Midlands and North of England, Labour's "red wall" crumbled.
Boris Johnson's party claimed victory in die-hard working-class seats like Great Grimsby, Don Valley and Blyth Valley, a former mining constituency that Labour had held since its creation in 1950.
Labour lost seats it has held for more 100 years.
Mr Corbyn said: "I want to make it clear that I will not lead the party in any future general election campaign.
"I will discuss with our party to ensure there is a process now of reflection on this result and on the policies that the party will take going forward.
"And I will lead the party during that period to ensure that discussion takes place and we move on into the future."
Despite his offer to stay on scores of Labour MPs lined up to demand he quits straightaway.
They blamed the party's failure on his leadership and failing to take a position on Brexit.
Dame Margaret Hodge, who held her Barking seat, tweeted: "Corbyn talking about a period of 'reflection'.
"I've reflected. You failed. Please stand down."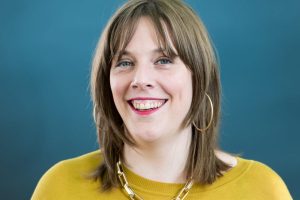 Jess Phillips
Jess Phillips, touted as a leadership "wild card", indicated she could run to replace him.
She said: "If people trust me then yes, I will take a role in rebuilding [Labour].
"What I do know is that if we just think this is just some personality contest at the top of the party, that that's going to be the answer to rescue the single greatest vehicle for social change, then we will inevitably end up in a poor situation.
"So, I'm not going to sit here and start some sort of election race or even demand that Jeremy Corbyn goes because the Labour Party was never just about Jeremy Corbyn, it never was, regardless of the song.
"It was always about much much more, and we've got to do much much more to find out where we've been going wrong."