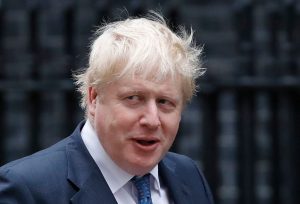 The Conservatives are predicted to win an overall majority of 86 in the general election, according to an exit poll.
The snap survey taken at UK polling stations predicts the Tories will have 368 MPs.
Labour will pick up 191 seats, the SNP 55, and the Liberal Democrats 13.
It's suggested Nigel Farage's Brexit Party will win none.
The Greens will hang onto its one seat and Plaid Cymru will end up with three.
The first results will be known just after midnight, and all declarations will be in by midday tomorrow.
It's the Tories biggest victory since 1987 and Labour's worst defeat in recent history.
For Labour it means a complete re-think at its political stance.
Leader Jeremy Corbyn will probably step down.
But will the party continue on a "death wish" course of selecting a Corbyn lookalike to replace him, or try to find a new Tony Blair within its ranks.
Over the last few years exit polls have proved particularly adept at predicting an election result.
This poll was conducted by Ipsos Mori at 144 polling stations.
Nearly 23,000 voters were quizzed on which box they'd ticked.
The result, if correct, will give Boris Johnson the numbers he needs to ensure the UK leaves the EU next January.
It's the third time in five years the UK has gone to the polls in a general election.
Throughout the campaign the Conservatives have maintained a lead over Labour.
But over the last few days, polls intimated that it had narrowed, giving rise to a hung Parliament.