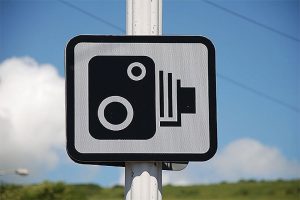 Nearly half of drivers who attend a speed awareness course go on to break the law again.
A Kwik Fit survey of 2,000 motorists discovered 44 per cent had been done for speeding.
And, more than half had been caught more than once.
Of those who went to a speed awareness course 40 per cent were caught again.
Motoring experts believe drivers who speed excessively are more likely to be habitual speeders.
Roger Griggs, communications director at Kwik Fit, said:
"'One of the biggest dangers on our roads is excessive speed, and the findings of our research indicates that speed awareness courses have a greater impact on drivers' behaviour than many perceive.
"Of course, while any measure which reduces the number of drivers repeatedly speeding is hugely welcome, we must focus on educating drivers not to speed in the first place.
"Drivers should not need to be caught to be given a wakeup call."