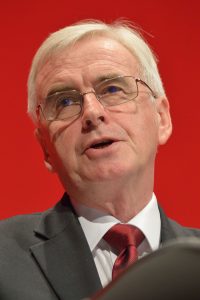 Labour would drop companies from the Stock Exchange if they do not act on climate change.
Shadow Chancellor John McDonnell said a Labour government would ensure firms are "pulling their weight to tackle the existential threat to the planet".
And he warned: "For those companies not taking adequate steps under Labour they will be delisted from the London Stock Exchange."
Mr McDonnell said curbing the climate crisis would be "Labour's overriding priority" if it wins the general election.
He said the Corporate Governance Code would be changed to "set out a minimum standard for listing related to evidencing the action being taken to tackle climate change".