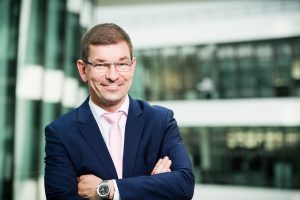 Former BMW executive Markus Duesmann is the new boss of Audi.
Current chief Bram Schot is leaving "by mutual agreement" after less than two years.
Mr Duesmann, 50, will take over as CEO next April.
The appointment has been ratified by the board.
Mr Duesmann has worked in the motor industry for 17 years.
He started out as a diesel engineer for Mercedes Benz.
He's also been part of the BMW Sauber Formula One team.
Audi board chairman Herbert Diess said:
"As an excellent engineer, Markus Duesmann will do everything in his power to leverage the great potential of the Audi brand and will once again demonstrate the power of Vorsprung durch Technik."