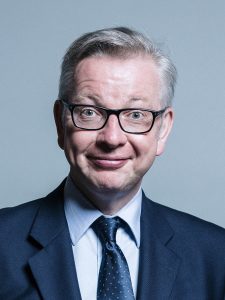 Michael Gove
The police are to investigate allegations that top Tories tried to influence Brexit Party election candidates with offers of peerages.
A Metropolitan Police spokesperson said: "The MPS has received two allegations of electoral fraud and malpractice in relation to the 2019 general election.
"The MPS special enquiry team is responsible for investigating all such criminal allegations. Both allegations are currently being assessed."
The decision came after Michael Gove has dismissed as "nonsensical" claims that Brexit Party candidates were offered inducements to stand down at the General Election.
Mr Gove's adamant rejection follows a letter written by former Lord Chancellor Charlie Falconer to the police.
Lord Falconer claims Brexit candidates were "bribed" with an offer of peerages and jobs if the Conservatives won the December 12th election.
Lord Falconer asked the Metropolitan Police to investigate the "exceptionally serious allegations" with urgency.
Mr Gove said on the BBC 4 Today programme:
"I've got great respect for Charlie Falconer, but I think that this sounds pretty nonsensical to me.
"The only pact of which I'm aware is the one whereby Jeremy Corbyn has said he would assent to Nicola Sturgeon's plans for a referendum on Scottish independence."
Former Tory Minister Ann Widdecombe – now standing for the Brexit Party – claims she was offered a peerage.
But Mr Gove countered:
"I haven't spoken to Ann and I don't know anyone who has spoken to Ann for months now.
"I haven't asked Ann myself, but I can't imagine for a second that this is true.
"This is the first I've heard about it and of course I think it's only right that things that people like Ann say are considered appropriately.
"But I say something else, one of the things that we spelt out during the attempt to get the EU Withdrawal Bill through is that when we move on to the next stage of our relationship with the European Union, we'll be consulting people from all parties."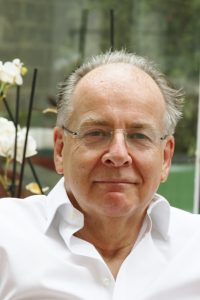 Lord Falconer
Lord Falconer wrote to the Met's chief Dame Cressida Dick:
"I wish to raise with you as a matter of urgency a number of recent reports in which senior figures in the Brexit Party have alleged that some of their candidates had been approached by the Conservative Party in an effort to persuade them to withdraw their candidacies from the upcoming General Election.
"I believe these allegations raise serious questions about the integrity of the upcoming General Election, and in particular whether senior individuals at CCHQ or No. 10 have breached two sections of the Representation of the People Act 1983."
Prime Minister Boris Johnson has acknowledged that there may have been "conversations" between senior Tories and people in the Brexit Party.
However, vehemently denied offers of peerages, adding "that's just not the way we operate".