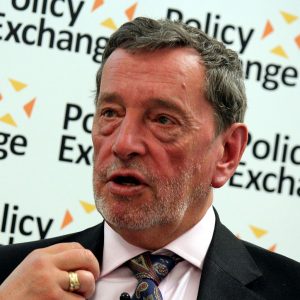 Credit Policy Exchange
Former Home Secretary David Blunkett believes the chances of Labour winning the General Election are "extraordinarily slim".
Lord Blunkett, a Labour MP for 28 years, added that the "anti-Semitism and thuggery" in the party makes him "despair".
The peer's comments end a bruising week for Labour after former MPs urged people to vote for the Conservatives.
They said Labour leader Jeremy Corbyn was "not fit to govern".
Lord Blunkett, 72, said: "The behaviour of the hard-Left within the Labour Party – the anti-Semitism, the thuggery, the irrational views on security and international issues, and the lack of realisation that you have to embrace a big tent of people in order to win – certainly makes me despair.
"But it also makes the likelihood of an all-out Labour majority in this general election extraordinarily slim.
"The political landscape right now is completely different to what the hard-Left would have you believe.
"We are in a 1983 situation here, not a 2017 one – with not only the Lib Dems and the Greens, but the Brexit Party, the Tories and the SNP all seriously vying for traditional Labour votes."