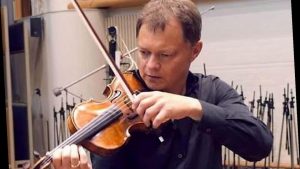 A violin worth £250,000 which was "lost" on a train has been returned to its owner.
The instrument, owned by internationally renowned musician Stephen Morris, disappeared during a journey between London Victoria and Penge.
Mr Morris launched a nationwide appeal for the violin's safe return.
He tweeted yesterday: "My violin is home safe and sound! Thanks for the overwhelming support x."
After scouring cctv footage British Transport Police confirmed another man was seen walking off the train with the violin.
He was later traced.