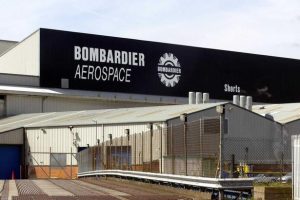 Plane maker Bombardier's Northern Ireland operation has been sold to a US company.
Bombardier employs more than 3,500 workers at its East Belfast site.
Kansas based Spirit AeroSystems has bought the business.
It supplies Boeing and Airbus manufacturers.
Bombardier makes the wings for the Airbus A220.
Michael Ryan at Bombardier Aviation, said:
"Through this agreement with Bombardier, we are delighted that Spirit, a global, tier-one aero structure manufacturer and supplier, has recognised our unique offering and growth potential.
"We look forward to an exciting future ahead."