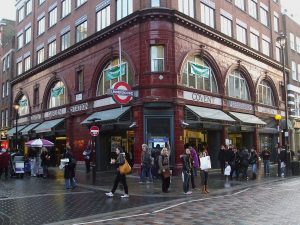 Covent Garden
Tube passengers in London are wasting more than £100,000 a year on a journey of just 300 yards.
The trip between Covent Garden and Leicester Square is no longer than 45 seconds.
But each week nearly 900 travellers – mainly tourists – are paying £2.40 for a single trip.
The actual cost could be higher as Transport for London (TfL) figures only cover Oyster or contactless cards.
Above ground, the two Piccadilly Line stations, in the heart of London, are about four minutes' walk apart.
There are signs at both stops encouraging people to walk and giving directions.