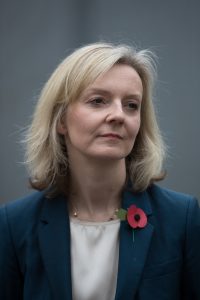 Liz Truss Trade Minister
Britain is putting pressure on America to drop its decision to impose swingeing tariffs on Scotch whisky.
Trade Minister Liz Truss told Parliament:
"I have made it very clear to the Americans that it is not helpful in terms of our relationship with them to see these tariffs placed on such an iconic industry.
"We are putting as much pressure as we can on the United States over this issue and we will also be looking at measures to help the industry here in the UK."
Single malt whisky from Scotland is to be hit by a whopping 25 per cent surcharge
The price hike has been imposed by the Trump administration in retaliation against EU subsidies given to plane maker Airbus.
Last year Scotch whisky exports to the US were worth more than £1 billion.
Karen Betts, chief executive of the Scotch Whisky Association, said:
"This is a serious situation for the industry.
"We've had a zero tariff on imports to the United States for the past 25 years, so this is quite a hike."