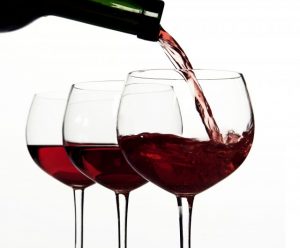 British wine drinkers struggle to overcome the "psychological £5 price barrier" when buying.
The research group Kantar claims more than 300,000 buyers swapped wines for cheaper drinks rather than pay a fiver.
It added the number of households buying wine has dropped from 71 to 68 per cent over the last two years.
Rising prices have certainly hit the wine industry.
It attracts more duty that other drinks.
The average price of a bottle today is £5.73, and duty accounts for £2.23 of the total.
Adding VAT increases the extra cost to £2.67 – nearly half the price of the wine.
Wine makers are encouraging drinkers to go for more expensive bottles, arguing the more you pay the more its value improves.
Andy Crossan, consumer insight director at Kantar, said:
"While the value of the market is going up, fewer people are buying traditional red, white and rosé, which could lead to a long-term effect on the industry."
Wine expert Zeren Wilson said:
"Because duty has risen so quickly, there are fewer deals about so you can see why some people might be put off.
"There's not much room to manoeuvre, but for those with £5 to spend, I'd be fairly comfortable suggesting Aldi and Lidl.
"They concentrate on finding alternatives to classics that might not have the big name but are far better value."