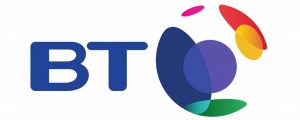 BT has rolled out its 5G mobile network in more than 20 UK towns and cities.
London, Birmingham, Cardiff and Manchester are among the first to gain access to the system.
Another 20 plus locations will be added before the end of the year.
And, BT Mobile will launch four 5G plans across smartphones made by Samsung, Oppo, Oneplus and Huawei.
Marc Allera, chief executive of BT's consumer division, said:
"Our 5G service provides customers with a faster and more reliable connection in high demand, crowded areas across the UK at peak times.
"When combined with the best fibre, the UK's fastest 4G network and biggest wi-fi network, BT is helping consumers and businesses stay connected wherever they are and whatever they need to do."
The firm's mobile service will use the 5G network launched by subsidiary EE earlier this year.
Vodafone and Three have both launched their 5G services.
Provider O2 is expected to unveil its network next week.