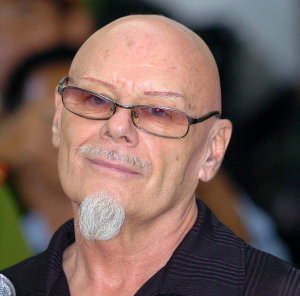 The makers of the controversial film Joker are facing further criticism for using a song by jailed paedophile Gary Glitter.
The convicted glam rock star could make hundreds of thousands of pounds from the film.
The sinister thriller is already breaking box office records.
It took $93.5 million in its first weekend in America.
Glitter's 1972 song Rock and Roll Part 2 is played during a pivotal moment in the film.
Joker – Joaquin Phoenix – dances down the stairs as he realises he's becoming the sinister killer.
Glitter was jailed for 16 years in 2015 for abusing three young girls.
He might be due for release in 2021.
The star, whose real name is Paul Gadd, was sentenced for attempted rape, four counts of indecent assault and one of having sex with a girl under 13.
The film has already been criticised for its portrayal of the mentally ill character Arthur Fleck – Joker – slipping into his crazed alter ego.