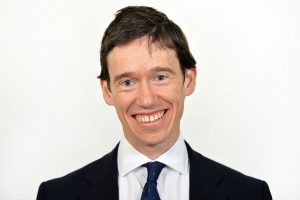 MP Rory Stewart has quit the Conservatives and will run as an independent in the 2020 race to be the next Mayor of London.
He said he'd resign as MP for Penrith and The Border at the next General Election.
Mr Stewart lost the Tory whip last month after he backed a bid to block a No Deal Brexit.
The Eton and Oxford educated Stewart caught the public's eye during his bid to replace Theresa May as Tory leader.
He said: "I am leaving that Gothic shouting chamber of Westminster.
"I am getting away from a politics that sometimes makes me feel as though Trump has never left London.
"I want to walk through every borough of this great city to get back to us on the ground, making change local and showing that the way we do it is not through division but through love."
He added on Twitter: "It's been a great privilege to serve Penrith and The Border for the last ten years, so it is with sadness that I am announcing that I will be standing down at the next election, and that I have also resigned from the Conservative Party."