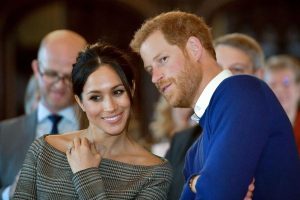 Prince Harry and Meghan Markle are to take legal action against the Mail on Sunday.
The couple claim a private letter written by the Duchess to her father was printed in the newspaper.
In law, a letter writer still holds ownership of the letter even though it was posted to another person.
In a statement, the Duke of Sussex said he and his wife were forced to take action against "relentless propaganda".
Lawyers Schillings, acting for the Duchess, accused the publishers of the misuse of private information, infringement of copyright and breach of the Data Protection Act 2018.
In an unprecedented move Prince Harry made a statement saying Meghan was "one of the latest victims of the British press".
He said newspaper reports had been "false and malicious".
His deepest fear was that Meghan was "falling victim to the same powerful forces" as his mother Princess Diana.
Associated Newspapers, publishers of the Daily Mail and Mail on Sunday, said it would vigorously defend the action.