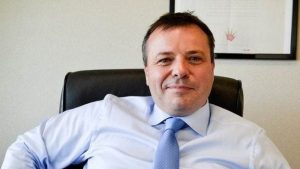 Britain's "FBI" has found no evidence that criminal offences were committed by Leave.EU chief Aaron Banks.
The National Crime Agency (NCA) was asked to investigate the allegations by the Electoral Commission.
It was claimed Mr Banks was not the true source of £8 million in loans.
Also, the Isle of Man company through which they were made was outside of the UK.
The NCA said it had "found no evidence that any criminal offences have been committed by any of the individuals or organisations referred to it by the Electoral Commission.
'It will therefore take no further action in respect of this specific matter."
After the announcement Mr Banks tweeted "victory is sweet".
He said he would seek legal action against the Electoral Commission and Remainers over a "political witch-hunt led by anti-Brexit MPs".
Brexit Party leader Nigel Farage supported his long-time friend Mr Banks.
He said: "The appalling establishment campaign against Mr Banks must now end.
"Heads must roll – beginning with the Electoral Commission who, without evidence, suggested that criminal offences may have been committed.
"Disgusting."
A police investigation found that the Leave.EU campaign committed technical breaches of electoral law over its EU referendum spending return, but would face no further action.