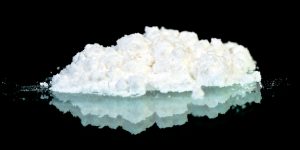 Record numbers of people are using cocaine and other Class A drugs, reports the Home Office.
It blames millennials for the rise in hard core drug abuse.
Latest figures reveal 3.7% of 16 to 59-year-olds – more than 1.3 million people – admitted taking the most dangerous substances.
That's the highest rate since records began in 1996.
More than 550,000 young adults – 16 to 24-year-olds – said they'd taken a Class A drug in the last year.
The Crime Survey of England and Wales suggests an ever-growing number of music festivals – where Ecstasy is in common usage – was a possible cause for the increase.
And the ease of obtaining cocaine was also a factor as the narcotic has quickly become a drug of choice with 16 to 24-year-olds.
The figures have jumped from 4.1% to 6.2% over the last eight years.
Harry Shapiro, director of awareness group DrugWise, said:
"There is a lot of cocaine available in the country these days.
"Although to some extent it still has an element of a sort-of 'champagne' image around it, I don't think it is that unusual anymore – I don't think people imagine they are crossing a line, if they have the odd line.
"What's interesting about ecstasy is that there are some very strong pills out there, but (the rise) may also be linked to the explosion of festivals that we've had in recent years.
"We have gone from Reading and Glastonbury and a couple of others over the summer to almost every weekend there is half a dozen festivals going on somewhere.
"I think festivals give young people in their mid to late teens an opportunity to be away from prying eyes and experiment with things."
A Government spokesman said: "While overall levels of drug misuse are similar to a decade ago, the Government is concerned about the upward trend in more recent years – particularly Class A use.
"We are committed to reducing the use of drugs and the harms they cause, and the Home Office has commissioned a major independent review to examine these issues."