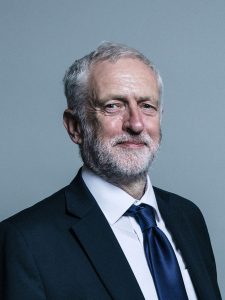 Labour's Jeremy Corbyn is the most unpopular Opposition leader ever – says a new poll.
The die-hard left-winger has a net rating of minus 60 – just four points more than his socialist hero Michael Foot.
The latest Ipsos MORI survey found that a mere 16 per cent of voters are satisfied with Mr Corbyn's performance.
That compares with the 76 per cent who are dis-satisfied – giving him a net rating of minus 60.
His rating is the lowest ever recorded since the poll started in 1977.
In 1983 Michael Foot led Labour to a disastrous General Election against Margaret Thatcher's Tories.
The party's hard-left manifesto was described as "the longest suicide note in history".
The latest survey found that just one in five sees Mr Corbyn as a good representative of Britain on the world stage.
Almost half view him as out of touch with ordinary people.
Keiran Pedley, research director at Ipsos MORI, said:
"Corbyn's historically dire personal poll ratings will concern Labour supporters as the party heads into an expected general election.
"When Tony Blair and David Cameron assumed office from opposition, both had positive net satisfaction scores and Corbyn's currently stands at minus 60."
Mr Corbyn, 70, addresses the Labour Party Conference next week in Brighton.
He's under pressure to shift Labour's position on Brexit.
A series of motions could force his hand and force Labour into a pro-EU stance.