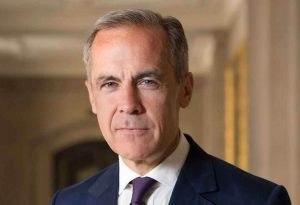 The appointment of the next Bank of England governor could be delayed until Britain sorts out the current political chaos.
It's said Mark Carney's replacement – due next January 31st – could be on hold until Brexit is finalised, or there's a general election.
If Brexit is not resolved by its October 31st deadline, Mr Carney might be asked to stay in post.
A Whitehall official told the FT that a decision was also not likely soon because a new government could be in place.
Financial Conduct Authority (FCA) boss Andrew Bailey and deputy BoE governor Jon Cunliffe are thought to be among the shortlisted candidates.