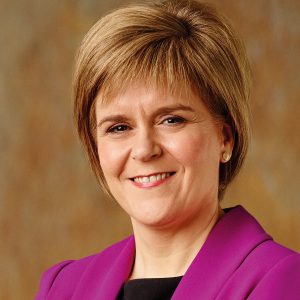 Nicola Sturgeon's hopes for Scottish independence have been dealt a hammer blow in a shock poll.
Pollsters showed the majority of Scots wish to remain in the 312-year-old Union.
Only one in four supports the First Minister's ambition to hold a second referendum.
Most feared the poll would further divide the country.
It's also claimed more than a third who voted Yes last time would now vote No.
The Survation poll by is a set-back for Ms Sturgeon and the SNP.
It's published on the fifth anniversary of Scotland's resounding decision to vote to stay within the United Kingdom.
Pamela Nash, chief executive of the Scotland in Union campaign group, said:
"Just five years on from the referendum that Nicola Sturgeon promised was a 'once-in-a-generation' contest, this landmark poll shows that 59 per cent of people in Scotland want to remain in the UK.
"More than half a million Scots who voted Yes in 2014 have switched to supporting Scotland's future in the UK to protect vital public services like the NHS and schools from the SNP's drastic cuts.
"People are seeing the chaos Brexit has brought and know that Scotland leaving the UK would be much worse."
The poll of 1,003 Scottish adults, conducted from September 12-16, asked how people would vote if there was a referendum tomorrow with the question:
"Should Scotland remain in the United Kingdom or leave the United Kingdom?"
Of those likely to vote, 54 per cent wanted to remain in the UK, and 37 per cent wanted to leave.
When the 'don't knows' are stripped out, 59 per cent would back remaining in the UK and 41 per cent would support leaving.
Miss Sturgeon believes opposition to another vote would be 'washed away' by SNP success in a future general election.
She wants a referendum to take place late next year.
But the poll shows only 27 per cent think there should be another Scexit referendum within 18 months.