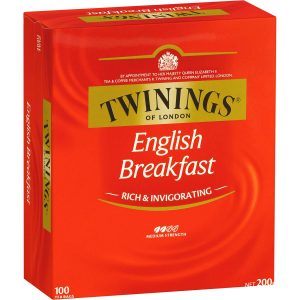 Twinings has overtaken PG Tips to be Britain's best selling tea.
The "posh" brand moved into top spot for the first time after sales rose by 3.9 per cent to £107.9 million in the 12 months to mid-July.
PG Tips dipped by 7.2 per cent to £98.7 million over the same period.
Market analysts say "posher" and healthier blends have helped Twinings' figures.
However, both brands have introduced new varieties and flavours from herbal teas to blends.
The Grocer magazine said: "Diversifying into areas such as cold infusions and functional teas has paid off for Twining, which gained nearly £4 million.
"Meanwhile, PG Tips slumped below the £100 million mark as it bore the brunt of the black tea decline."
Overall, we spent £2.2 billion on tea sold in supermarkets in 2018 – up just 0.1 per cent.