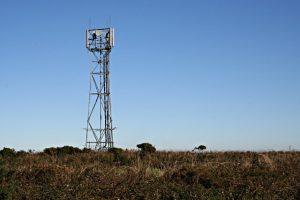 Phone masts nearly as tall as Nelson's Column will be used to bring the 5G network to rural Britain.
Masts are currently restricted to being 82ft high – but the Government plans to double the size to 165ft to boost the signal.
Nelson's Column is a mere four feet taller.
Digital Secretary Nicky Morgan said:
"The British countryside has always been a hotbed of pioneering industries and we're making sure our rural communities aren't left behind in the digital age.
"We're investing millions so the whole country can grasp the opportunities and economic benefits of next-generation 5G technology.
"In modern Britain, people expect to be connected wherever they are.
"So, we're committed to securing widespread mobile coverage and must make sure we have the right planning laws to give the UK the best infrastructure to stay ahead."
Housing and Planning minister Esther McVey said:
"We're committed to delivering the homes people across the country need, and that includes delivering the right infrastructure such as broadband connectivity and good mobile coverage.
"There is nothing more frustrating than moving into your new home to find signal is poor.
"That's why we are proposing to simplify planning rules for installing the latest mobile technology – helping to extend coverage and banish more of those signal blackspots, particularly for those living in rural areas."
The Government said the Rural Connected Communities scheme – costing £30 million to set-up – could help stimulate investment in 5G.