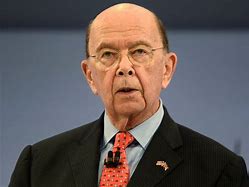 Wilbur Ross
Chinese tech titan Huawei has been given extra time to buy supplies from US companies so it can fulfil orders.
US Commerce Secretary Wilbur Ross said Washington will extend Huawei's "temporary general licence" by 90 days.
The reprieve comes as a further 46 Huawei affiliates are added to the "Entity List".
More than 100 Huawei entities are now covered by restrictions.
The temporary licence was due to expire yesterday (Monday).
Mr Ross said the extension was to help American customers, many of which operate networks in rural America.
He said: "We're giving them a little more time to wean themselves off."
Huawei was blacklisted in May 2019, but the Commerce Department allowed the company to carry on buying American manufactured parts.
The extension renews an agreement for Huawei to maintain existing telecommunications networks, and provide software updates to its handsets.
When asked what happens when the extension expires mid-November Mr Ross said:
"Everybody has had plenty of notice of it, there have been plenty of discussions with the president."
Washington believes Huawei is using its technological expertise to spy on customers.
President Donald Trump has asked the British government not to let Huawei be involved in setting up the UK's 5G network.
Huawei has strenuously denied all the allegations.
Last year Huawei spent more than $11 billion buying components from US tech companies.
The Entity List requires a licence from the US Bureau of Business and Security (BIS) for anyone, anywhere in the world to export, re-export or make an in-country transfer of US-origin commodities, software or technology to Huawei.