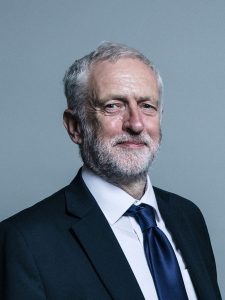 Labour leader Jeremy Corbyn has called on Tory MP rebels and opposition leaders to stop a No Deal Brexit.
He wants to remove Boris Johnson as Prime Minister and install himself as head of a caretaker government.
He would remain in place on a "strictly time limited" basis until a General Election was called.
His bold move comes as politicians have been discussing a "national unity" government to try to resolve the Brexit crisis.
Mr Johnson has said the UK will leave the EU on October 31st "come what may, do or die".
Mr Corbyn wrote to the Liberal Democrats, The Scottish National Party, Plaid Cymru, the Greens and rebel Tories.
Newly elected Lib Dem leader Jo Swinson immediately dismissed the appeal out of hand.
She said: "Jeremy Corbyn is not the person who is going to be able to build an even temporary majority in the House of Commons for this task.
"I would expect there are people in his own party, and indeed the necessary Conservative backbenchers, who would be unwilling to support him.
"It is a nonsense."
Mr Corbyn believes he is the man to lead a caretaker government ahead of Tory Ken Clarke or Labour's Yvette Cooper.
In his letter, Mr Corbyn said: "This government has no mandate for no deal, and the 2016 EU referendum provided no mandate for no deal.
"I therefore intend to table a vote of no confidence at the earliest opportunity when we can be confident of success.
"Following a successful vote of no confidence in the government, I would then, as leader of the opposition, seek the confidence of the House for a strictly time-limited temporary government with the aim of calling a general election, and securing the necessary extension of article 50 to do so."
The Labour Party is expected to call for a vote of no confidence in Mr Johnson, triggering his resignation if the Commons agreed.
But Mr Johnson has indicated he would refuse to leave Number 10 and hold out for a General Election to be automatically called 14 days later.
Recent polls show the Conservatives would retake Downing Street.