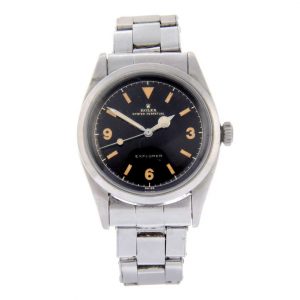 A vintage Rolex watch made to commemorate the climbing of Mount Everest has sold for four times its auction estimate.
The 1954 Rolex Perpetual Explorer went for £32,000 – it had an estimate of £4,800 to £5,800.
The stainless-steel watch was sold by watch specialist auctioneers Fellows in Birmingham.
Fellows specialist Steven Yambo said: "This Explorer is an incredibly early model with a lovely aged dial, so it isn't a surprise that it sold for this amount."
The model – reference 6150 – became popular with serious climbers after a prototype was made for the assault on the world's highest mountain.
It was designed to see if it could cope with high altitudes, sub-zero temperatures, and pressure.
Rolex sponsored the Everest bid in 1953 by Sir Edmund Hillary and his Sherpa Tenzing Norgay.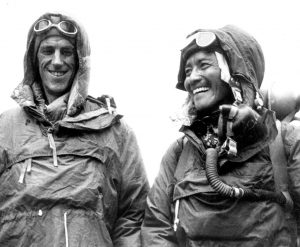 Hillary and Sherpa Tenzing