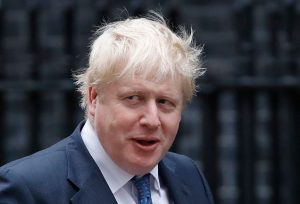 Prime Minister Boris Johnson has the support of half the public to deliver Brexit by whatever means necessary.
And, those measures include suspending Parliament.
A ComRes survey revealed the public is behind Mr Johnson and his "do or die" promise to carry out Brexit by October 31st.
It suggests the PM is more in tune with the public's view on Brexit more than MPs.
So far, Brussels has doggedly refused to give way on anything to Mr Johnson.
But as the Brexit deadline draws closer Government sources believe the EU position could soon move.
The Prime Minister's spokesman said: "I would hope that the EU now fully understands the UK's determination to leave the EU on Oct 31, no ifs or buts. We stand ready to negotiate."
The ComRes poll for The Telegraph found that 54 per cent of British adults think Parliament should be prorogued (suspended) to prevent MPs stopping a No Deal Brexit.
The poll also showed that nine in 10 asked thought Parliament was out of touch with the public.
And a similar figure believed most MPs were ignoring voters to pursue their own Brexit agenda.
Also, more than 75% said the Queen should not be dragged into the Brexit row.
And Washington has thrown itself firmly behind the UK saying it would "enthusiastically" support No Deal.
Adding further pressure on the EU, John Bolton, the US national security adviser, said America would back a "fast track" free trade deal with Britain.