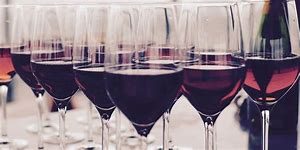 Majestic Wine is to sell its High Street shops for £95 million as the company moves towards online business only.
The American private equity firm Fortress is buying the stores.
It says it has secured 1,000 jobs with a commitment to keep open the 200 outlets.
Majestic had a turn-over of £300 million last year.
Recently, the company has concentrated on Naked Wines, its online division.
Majestic Chief Executive Rowan Gormley said: "I am delighted that we have managed to secure an independent future for both Naked and Majestic Retail and Commercial, allowing both companies to pursue growth by focusing on their unique propositions."
A Fortress spokesman said: "Majestic has grown through periods of dramatic change; I know we have the recipe to do it again.
"We want to keep investing in our stores, in our people and our product – everything you can feel, touch and sip.
"After all, you cannot taste wine online."