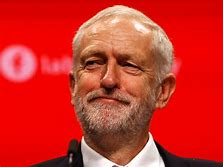 Labour should axe leader Jeremy Corbyn before the next general election, according to a new poll.
The Ipsos MORI survey found 62 per cent of Britons believe Mr Corbyn should be replaced – an increase of seven per cent on last year.
The sample also showed the Conservatives have a 10-point lead over Labour – 34 per cent to 24 per cent – indicating a "bounce" after Boris Johnson became Prime Minister.
The poll was conducted, however, before the Tories came second in the Brecon by-election – losing the seat to the resurgent Liberal Democrats.
Nearly twice as many people think Mr Johnson would be the most capable occupant of Number 10 – 52 per cent against Mr Corbyn's 27 per cent.
The Labour leader has faced incessant criticism for his party "sitting on the fence" over Brexit and its failure to tackle anti-Semitism.
Many Labour MPs are said to be disappointed at the party's performance given the political crises surrounding the Government.
*The poll was conducted by the London Evening Standard.