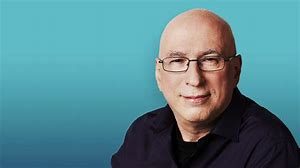 BBC DJ Ken Bruce
BBC presenter Ken Bruce is Britain's most popular DJ.
The 68-year-old mid-morning host has overtaken Zoe Ball to claim the top spot.
Over the last three months Miss Ball has lost 780,00 listeners from her weekly audience of 8.3 million.
Her BBC Radio 2 Breakfast Show recorded its lowest audience since 2010.
Miss Ball took over from Chris Evans in January when he moved to Virgin.
His audience figures are up 50,000.
Rajar – the audience counting organisation – said Bruce pulled in 8.39 listeners a week for his mid-morning programme.
A BBC spokesman said: "Audience churn is expected when major schedule changes are made."
The Radio 4 Today programme saw its numbers drop 300,000, down to 6.9 million.
Meanwhile, Classic FM's breakfast show has 250,000 extra listeners tuning in since signing veteran broadcaster Moira Stewart to read its news.