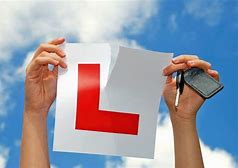 Young drivers are to be banned from driving at night in a bid to cut road deaths.
The Department of Transport is looking to bring in a "graduated" licence that restricts new drivers.
They would not be able to drive at night unless supervised.
The Government is also considering limiting the number of passengers young drivers can carry.
Although the safety steps will apply to beginner drivers all new drivers could be subject to the rules.
The DoT announcement is part of a government road safety action plan to prevent the growing rise in young drivers and accidents.
The 17 to 24 age group is involved in 25 per cent of crashes leading to death or serious injury.
Restrictions are already in place for new drivers – for example, they can lose their licence with just six points instead of 12.
It's thought the scheme will not be introduced until 2022.
Road deaths have constantly fallen since the 1960s, but for the last decade the figures have been level.
More than 1,770 people were killed on the UK's road in the 12 months to June 2018.
Road Safety Minister Michael Ellis said last night: "We have some of the safest roads in the world, but we are always looking at ways to make them safer.
"Getting a driving licence is exciting for young people, but it can also be daunting as you're allowed to drive on your own for the first time.
'We want to explore in greater detail how graduated driver licensing, or aspects of it, can help new drivers to stay safe and reduce the number of people killed or injured on our roads."
Joshua Harris, of Brake, the road safety charity, said: "Newly qualified drivers, particularly young males, are a high road safety risk and much of this can be put down to lack of experience and overconfidence."