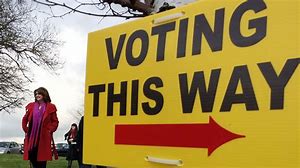 Support for the Labour Party has slipped to an historic low as just one in five voters say they would back them in a General Election.
The YouGov survey puts Labour fourth behind the Tories, the Brexit Party and the Liberal Democrats.
Only 18 per cent of voters would vote for Jeremy Corbyn's party.
It equals the lowest rating since Gordon Brown's leadership in 2009.
Labour has dropped two points in the last week.
It's thought the party's unclear position on Brexit and the continuing handling of anti-Semitic claims are to blame for the downturn.
The fall in support comes from both remain and leave voters.
Just 25 per cent of remainers back Labour in the new poll – it was 40 per cent six weeks ago.
Meanwhile, support for the Conservatives has increased by two points – putting it six points ahead of Labour.
Nigel Farage's newly formed Brexit Party is still riding high and sitting in second place with support from 23 per cent of voters.
The resurgent Liberal Democrats are third with 20 per cent of voters.
Labour's shadow health secretary, Jon Ashworth: "I don't believe that would be the result at a general election.
"If that was a result at a general election it would be devastating for the Labour Party.
"We've come out in favour of a public vote on whatever deal, but I think we need to clarify that the Labour Party would campaign for Remain if there is a public vote.
The YouGov survey was commissioned by The Times.